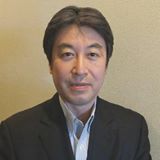 Since 1998, MIACIS Associates (principal, Hitoshi Kasai) has earned a reputation as the one of Japan's boutique Tech PR and marketing communications agencies. The company's specialty is assisting high-tech companies in establishing clear, strong and consistent branding and positioning. Managed a variety of PR projects with more than 50 global tech clients to aim their Japan marketing communications goal success.
For internationally-based companies, localization is one of the keys to successfully moving into the Japanese marketplace. That is why MIACIS offers its clients a premier Japanese-language communication service.
About Hitoshi Kasai, Principal
Hitoshi Kasai has expertise and experiences in tech PR of Japan since 1989.
Graduate degrees in public relations.
30 years professional experience, both agency and in-house (semiconductor manufacturing, computer hardware).
Verbal and written communication skills.
Strong people and managerial skills , experienced working with people at all levels, of different nationalities and manage industry media day to day communications.
Ability to manage multiple projects simultaneously.
Ability to move fast and work autonomously in a fast-paced, high-growth environment.
Ability to think, plan, and execute resourcefully.
Experience of multi-language projects based on complex policy issues of global companies.
Experience in the content creations and its localization.
Kasai received BA of economics from Tokyo Metropolitan University and MA of communication studies from Tokyo Keizai University. He published his first book titled "Ivy Lee, a Pioneer of Modern Public Relations" in November 2016.
Contact: Hitoshi Kasai, Principal、PR Planner
(accredited by PR Society of Japan, PRSJ)